Swansea MA Orthodontics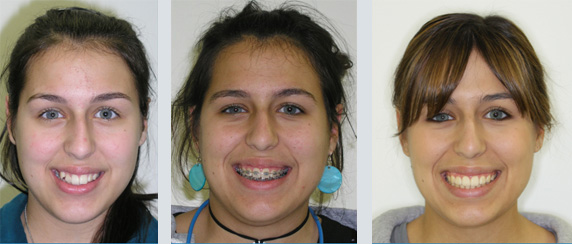 Free Orthodontic Consultation
See photos of patients' Makeovers
"I was always very self conscious about my bucky teeth. The doctor explained everything to me and always took the time to give me the best care possible. I love my new smile, it was definitely worth getting the braces!" B.K.
The doctor, as New England Chapter President of the International Association of Orthodontics provides seminars in orthodontics and children's dentistry. This organization is the longest continually operating non-specialty school and study group, dedicated to the latest advances in children's dentistry and orthodontics. He is also a certified Invisalign ® provider.
The Doctor also participates in orthodontic training through NYU dental School and other organizations. All patient's receive an orthodontic evaluation as a part of their regular dental exam.
Orthodontics for Children
As a part of our emphasis on children's dentistry, we have incorporated orthodontics into our practice. An orthodontic screening is done for each child. This allows us to diagnose problems in tooth position and facial growth at an early age. Then, if necessary, a treatment plan is developed to optimize the effectiveness of treatment and to decrease cost. Interceptive orthodontics utilizes appropriately timed early treatment to deal with orthodontic problems and helps growth progress in a more normal fashion.
Orthodontics for Adults
Many of our adult patients have received orthodontics as a part of a comprehensive treatment plan to address all of their dental problems. This is often combined with periodontal treatment (for healthy bone and gums) and other therapies to replace missing teeth. Adults appreciate the wide range of alternatives to traditional braces (such as Invisalign ®) that we provide. These can eliminate or reduce the need for traditional braces.