Office Hours
Monday
9:15 - 5:05
Tuesday
9:15 - 5:05
Wednesday
9:15 - 5:05
Thursday
9:15 - 5:05
Friday
9:15 - 4:55
Saturday
Closed
Sunday
Closed

Swansea MA Children's Dentistry / Barrington RI Kids Dentist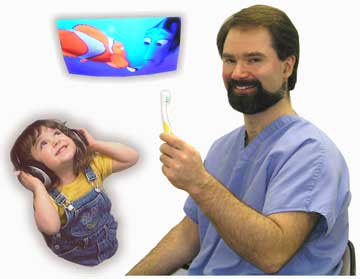 The first dental visit is recommended before the first year of age by the American Academy of Pediatric dentistry.
The doctor is a general dentist member of the American Academy of Pediatric Dentistry.
We place a special emphasis on the care of young patients.
Dr. Sefranek has taken advanced courses for the pediatric dentist / kids dentist
Our prevetative appraoch avoids sedative medications and minimizes cost,
Our office utilizes the tell-show-do approach.
By encouraging a healthy attitude toward kids dentistry we promote good habits that are carried on throughout adulthood.
For the very young, the first visit can be done with the child sitting on the parent's lap.
Children are given pointers on how to brush as well as how to avoid cavities.
A Full orthodontic screening is included for all childrens dentist visits.

Children love our salt water fish tank.
Barrington-Swansea Family Dental © 2018 | Helmut Michael Sefranek D.M.D., M.A.G.D.
2302 GAR HWY| Swansea, Massachusetts 02777 | Tel: (508) 379-0900 | Privacy Notice